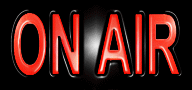 Every week we interview interesting guests from all over the country who have fascinating and enlightening information to share... from Pet Rocks to Pet Fashions Shows, we have it all.

"All Paws for the Cause," by WPET Pet Talk Radio can be heard on Thursday afternoons at 3:00 p.m. (eastern standard time) on
www.BBCRadio.com.
Just click onto the link for WPET Pet Talk Radio.

Looking forward to seeing you then and remember...

The Journey of Life is sweeter when traveled with a dog."

Join Kit DeRoche, Dan Wolff and their canine companions...